"It may be that when we no longer know what to do
We have come to our real work
And when we no longer know where to go
We have begun our real Journey"
-Wendell Berry
Psychotherapy is first and foremost about YOU:

Your thoughts, feelings, needs and hopes for change.
It is my job to create a consistent safe place for you to share, discover and transform.
Poet Wendell Berry's words capture the start of the process of psychotherapy. The confusion of not knowing can be the point of new beginnings. And hope.
First: Feeling like you don't know your next steps?
This is the point at which people often call me for therapy.
Sometimes it is about events in your external world: loss of a relationship, difficulties in your job, death of someone you love, physical illness.
Other times it might be events from your past. Physical, emotional or sexual abuse can keep you stuck in places and patterns that do not support your present vitality.
Sometimes there are just unexplained feelings of stuckness, depression, anxiety, and even despair.
Next: Starting your new journey – together.
Starting therapy provides a space and time that you set aside to slow down and listen to what your mind body, and emotions are telling you.
Your symptoms such as fear, anxiety, depression are indicators in the same way as physical symptoms. They tell you that something is out of balance and needs attention and healing.
My job is to attune and listen to what you are telling me and to support you in freeing yourself from old patterns and past traumas. So that you can make new, clearer life choices to feed your well-being and joy.
To learn more, call 510-775-1496 to request a free 20-minute consultation.
Who am I?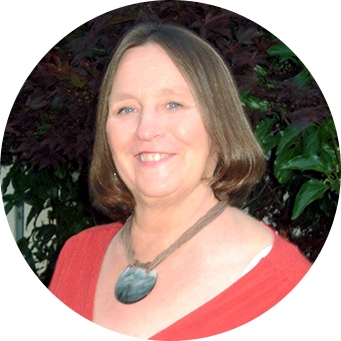 I am a licensed marriage and family therapist who has been in private practice for over 25 years. As long as I can remember, I have been curious about people, their stories and life experiences.
As an undergrad, I studied psychology. After college, I raised four children as a working mom. I also volunteered as a counselor at a short-term counseling center in Berkeley for many years.
After all my children started school, I received my MS in counseling psychology from Cal State Hayward (which is now Cal State East Bay).
I did an internship at the grief counseling project of Alameda County, where I received in-depth training in grief counseling. I saw individuals dealing with grief and ran a support group for people dealing with the death of a loved one.
I taught child therapy for graduate students at the California Institute of Integral Studies.
I am passionate about my work and feel very privileged to have walked alongside many adults, children, teens, and couples as they found a way through difficulties into a fuller life.
My additional training includes: